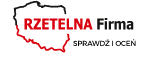 About us
The company Hydrochem sp. z o.o. (Ltd) is involved in the sale of industrial fittings, equipment for fittings and measurement and analytical instruments.
Our offer includes such products as:
butterfly valves (centric, double and triple eccentric)
globe valves, ball valves, check valves etc.
gate valves, soft seated gate valves, knife gate valves
actuators (electric, pneumatic)
join extensions
penstocks
hydrants
strainers
Our offer is completed with:
flowmeters
oxymeters
radars, etc.
The fittings available on our offer are in accordance with ISO and ANSI standards as well as in a wide range of materials. On customers' request we provide special fittings, made from such materials as Titanium, Hastelloy or ceramic, among others.
The circle of our clients includes enterprises from such business lines as chemical, petrochemical, cellulose and paper as well as engineering companies and our fittings, apart from industry, have been applied in sewage treatment plants, water supply systems and water treatment stations. You are cordially invited for cooperation.